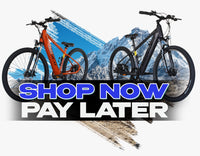 SHOP NOW. PAY LATER. ALWAYS INTEREST FREE.
Our bikes arrive requiring a small amount of building when they arrive so they can fit in a bike box for delivery. The handlebars, seat post, front wheel and pedals will need to be reattached to the bike. If you are unsure at all about how to do this please get a qualified bike technician to do it for you. The typical charge is £10 for a professional to do it for you where the damage you can do if you cross thread the pedals can be half the value of the bike or worse the bike may not be safe to ride. Damages caused by incorrect fitting are not covered by our warranty or the sale of goods act and remain your responsibility.
LayBuy - 6 Weeks Intallment Interest-free
ClearPay - 4 Weeks Intallment Interest-free
Please select either Clearpay or LayBuy at the checkout.
Shop Now
Shop now, pay later with Klarna.
We've partnered with Klarna to give you a better shopping experience.
Pay in 3 instalments
Split your purchase into three equal payments so you can spread the cost of your purchase over time. Enter the credit or debit card details of your choice and make automatic payments every 30 days. Your first instalment will be collected when your order is confirmed by the merchant and instalments 2 and 3 are scheduled 30 and 60 days later, respectively. You may be charged fees or interest for late and/or missed repayment(s). No impact to your credit score.
Shop Now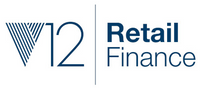 We've partnered with V12 to give you a better shopping experience for Electric Bikes Purchases.
For Order over £300
Split your purchase and up to 3 - 12 months from the start of the customer agreement.
Shop Now